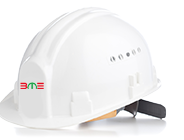 Setting sail towards a safer and more efficient future.
Benzmark Marine Engineering offer a wide range of services such as ship building, vessel maintenance & reparation, fabrication work, maintenance of marine machinery and etc.

Benzmark Marine Engineering (M) Sdn Bhd was established in 2017.
Our core mission is to provide top-notch services to our customers and ensure quick responses to their needs. We aim to be one of the most competitive and affordable shipyards in the Southern Region of Malaysia, offering a full range of shipbuilding and repair services. Our portfolio of services also includes ship maintenance and servicing for tugs, barges, tankers, accommodation barges, fishing vessels, and more.
Additionally, we are focused on becoming an efficient and environmentally-friendly shipyard in Malaysia, striving to reduce our environmental footprint while still delivering quality services.
Our services
General Marine Fittings
Oil Seal Replacement
Service and Repair Valve and Pumps
Shaft repairs
Alternator repairs
Balancing and propeller repairs
Repair and Reconstruct marine pump
Repair and maintenance of Machinery, Engine, Gearbox
Fresh Water supplies
Oxygen & Gas supplies
Power & Generator supplies on berth
Fork-lift supplies
Structure Fabrication
Rebuilding Accommodation Structure
Hull & Structural Framework
Washing
Sand Blasting
Spot Sweep
Painting
MISSION

To develop the potential market of ship repairing and maintenance, and shipbuilding market while ensuring environmental health and promoting greater environmental awareness to the public.

VISSION

To guarantee the high quality of works, custom-built products, and practical approach. Personal attention to client's requirements. Needs and understanding of their business model.